Minecraft unleashed its powers against other popular apps in iOS, as Minecraft became the most popular and set itself as the top grossing app on December 25th 2014.
For those who are not a fan of the game were surprised to see that a paid App – Minecraft, beat popular free to play titles such as Clash of Clans, Candy Crush Saga, Game of War, Vain Glory, and many others.
It is a very rare sight, if not the first, for a one-time paid app to beat free to play games that feature micro transactions, since the latter generally gross out much higher than "paid" and "premium" games.
It may because that many kids have the Minecraft app on their wish list… and Santa (I'm talking about their parents) granted their wish!.
Minecraft: Pocket Edition
Currently, Minecraft Pocket Edition is at version 0.10.4 alpha and features all the fixes that are present on versions 0.10.3, 0.10.2, and 0.10.1 that were not released on the App Store. Returnee players will find that the game is much more faster and more stable than the old versions of the game – this is especially true for 64-bit users. There are also some blocks that are available in Minecraft Pocket Edition that was just recently released on Minecraft 1.8 PC version.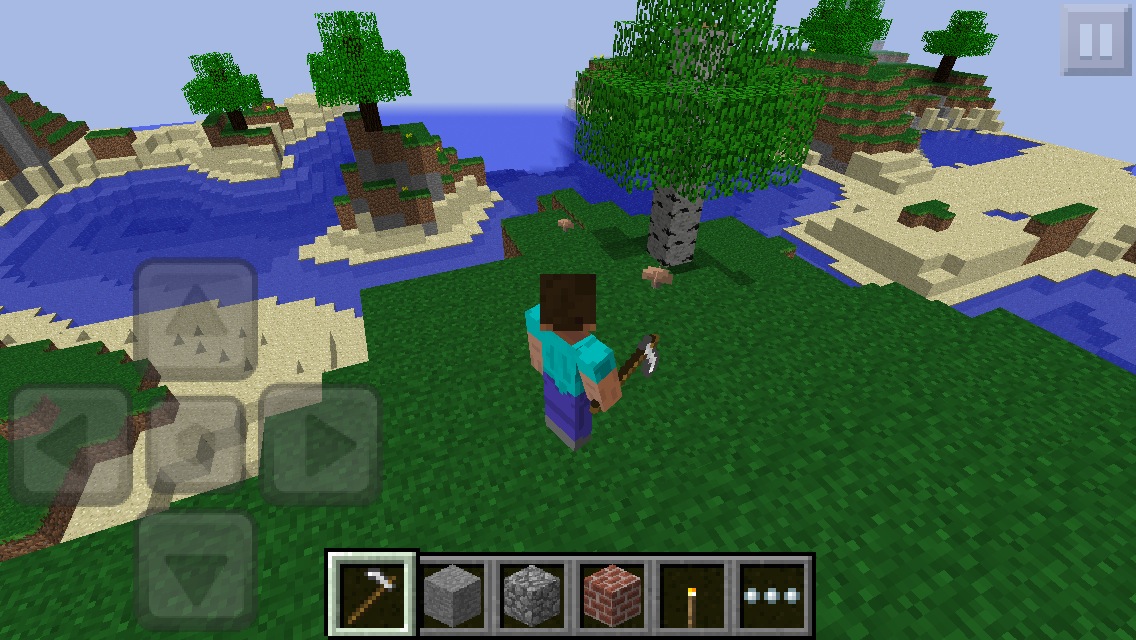 Many Minecraft Pocket Edition exclusive items were also added on the latest version update 0.10. This includes: Mineshafts and Gold ore on Mesa Biome, Huge Mushrooms on Swamps, Swamp having a different look and color shade than that of the other versions, more transpartent "shaded" water, dust particles on sand and gravel, sunset sky box re-coloring, and a slightly larger sun.
So if you haven't got your own Minecraft Pocket Edition yet, beg your parents to get you one this new year, or better yet convince them to play with you!
With all the holidays coming about, what were you up to in Minecraft?